SPS-1212
Retired / Upgraded by SPS-1210


Premium High Efficiency, Low Noise
12Vdc Regulated 1.2A Power Supply

High Efficiency, Low Noise, Voltage Regulated, Internationally Approved Switching Power Supply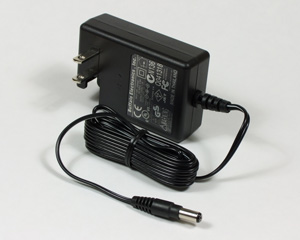 Description
This premium switch regulated power supply offers superb performance in a very small, cool running package.
Robust reliability, high efficiency (> 90%), an extremely low noise level, 12Vdc voltage regulation, and its 1.2A output capability make the SPS-1212 the best best power supply we offer.
The SPS-1212 will power any IR system, large or small, to its optimum performance level.
For systems with eight or more repeaters, IR keypads, or with very long repeater to connecting block wiring runs we recommend using this premium voltage regulated supply.
The SPS-1212 has all the agency approvals and plug adapters required to be used worldwide.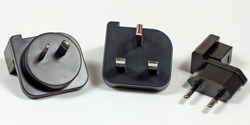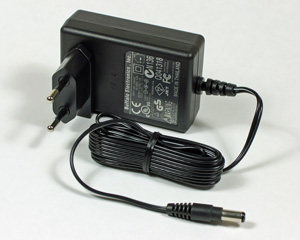 Features
Recommended for medium to large size IR systems
Regulated 12V output optimizes the IR remote control system's performance
>90% Efficiency allows power supply to run cool and save electricity
Extremely low EMI/RFI electrical switching noise
Very small, attractive wall hugging size easily installs in almost any location
High build quality for long life
6 foot plug cord with 5.5mm x 2.5mm plug (center = V+)
Input: 100-240Vac 50/60Hz — Output: Regulated 12Vdc @ 1.2A
Available plug styles: USA/CA; EU; UK; AU
UL, CSA, and most International agency approvals